Tane is 12 year old boy who is impressive boy that talk about sexual stuff
Tane wears a blue rag top and appears as boys friend.
Tane is Sentive and caring.Also he is has brown eyes black hair and has freckles.He is Maori and sort of looks like he is Ireland to me.
Tane is played by Rajvinder Eria
Tane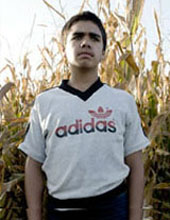 Ad blocker interference detected!
Wikia is a free-to-use site that makes money from advertising. We have a modified experience for viewers using ad blockers

Wikia is not accessible if you've made further modifications. Remove the custom ad blocker rule(s) and the page will load as expected.