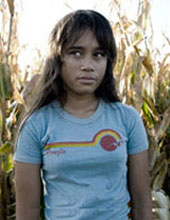 DYNASTY Moerangi Tihore
Is Boy's Friend She has a younger sister called felcon creast. She had Adult lollies
that her younger sister reckons it was children lollies such as 3 year old lollies.
Appearance
She is known to Act like a boy.Also she is Maori she has black hair and black eyes.

Triva
She is the only child known in the movie at her school with a job.
Ad blocker interference detected!
Wikia is a free-to-use site that makes money from advertising. We have a modified experience for viewers using ad blockers

Wikia is not accessible if you've made further modifications. Remove the custom ad blocker rule(s) and the page will load as expected.